Twenty years ago, the demand for improved fuel efficiency and reduced CO2 emissions provided the opportunity to prove our technology. Today, the same ever-increasing demands provide the opportunity for our continued growth, and our continued environmental contribution.
Since the start of our high volume series production in 2003, we have delivered more than 10% compounded annual growth rates and contributed to approximately 50 million tonnes of CO2 reduction. We look forward to continued double-digit growth, enabling us to increase our climate contribution.
More than 90% of our series production is for pick-up trucks and commercial vehicles, powering more than one million new vehicles in 2022. While alternative technologies offer the potential for net zero emissions in the future, we provide large CO2 reductions to large volumes of large vehicles – today!
Commercial Vehicles
Globally, more than 95% of all heavy duty commercial vehicles rely on the diesel engine. With less than half of the global fleet currently using CGI – and an industry consensus that most engines will migrate to CGI to meet future performance, fuel efficiency and CO2 emissions requirements – commercial vehicles comprise our largest growth opportunity.
Batteries and fuel cells receive considerable media attention. However, these technologies and their infrastructures are still in their infancy. During 2022, Stillwater Associates published a comparison on the replacement of the US diesel fleet with modern diesel engines vs electric trucks as the current fleet gradually retires. The study concluded that the fleet renewal with modern diesel engines, together with the use of low-carbon or zero-carbon fuels such as biodiesel and renewable diesel that are available today, has the potential to provide larger cumulative greenhouse gas (GHG) savings than electrification over the next ten years.
"… diesel vehicles with 100% renewable diesel were found to provide up to five times larger cumulative GHG reduction from 2022 to 2032 than electric vehicles while 20% biodiesel blends provided the same cumulative GHG reductions as electric vehicles. These drop-in fuels are available now…"
– Stillwater Associates, July 2022
The Diesel Technology Forum in the United States forecasts that the majority of heavy duty long haul commercial vehicles will remain diesel in 2040. This positive outlook for the heavy duty diesel engine provides strong growth opportunities with long-term demand to 2035 and beyond.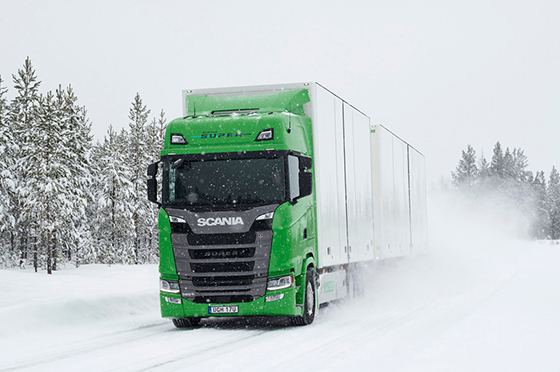 Super-Duty Pick-ups
In the North American Super-Duty pick-up truck market, the SinterCast-CGI engines used in the Ford and Ram trucks are the most fuel-efficient engine options, providing 20-30% better fuel economy, and up to 40% better fuel economy when towing. For the average Super-Duty driver, this improved efficiency translates into fuel savings of approximately 1,000 litres per year. With current production of more than 1,000 vehicles every day, SinterCast contributes to new annual savings of approximately one million tonnes of CO2 per year, equal to taking 250,000 passenger vehicles off the road. The Super-Duty sector is not a near-term target for electrification, and when electrification does approach the sector, it is likely that the inroads will be made against the petrol powertrain options. We see long-term demand to 2035 and beyond.
"If you're pulling 10,000 pounds [4,500 kg], an electric truck is not the right solution. And more than 95% of our customers pull more than 10,000 pounds."
– Jim Farley, CEO, Ford Motor Company, Automotive News, 3 October 2022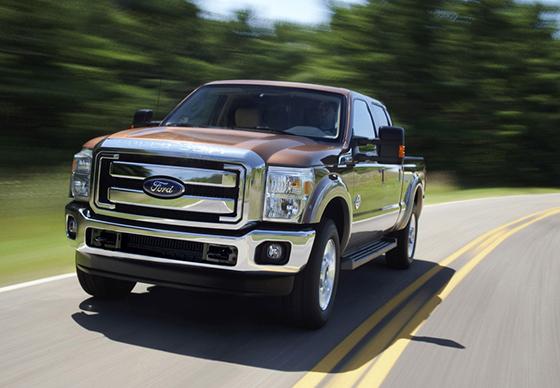 Light-Duty Pick-ups
Despite setbacks in 2021 and 2022, the outlook for light-duty pick-up trucks remains positive. During 2021, Ford discontinued the SinterCast-CGI 3.0 litre V6 diesel engine in the F-150 and Ram followed with the cancellation of the Ram 1500 3.0 litre V6 EcoDiesel on 14 September 2022. Ironically, the Ram EcoDiesel won the Green Truck of the Year award just two months later, on 14 November!
Light-Duty production accounted for approximately 15% of the total volume in 2023. The outlook provides for constant volume beyond 2030 as the 2.7 litre V6 petrol engine is the smallest, lightest and most fuel efficient engine option in the Ford F-150, positioning it as the best alternative to electrification. Ford has also invested in two new manufacturing facilities to continue the 3.0 litre V6 diesel production for the mid-size Ford Ranger and Volkswagen Amarok pick-ups in Africa, Latin America and Southeast Asia.
"… the Ram 1500 EcoDiesel is the Green Truck of the Year because it can tow more and go further on a single tank than its electric rivals. It defeated actual electric trucks such as the Rivian R1T and the Ford F-150 lightning for this prestigious award."
– MotorBiscuit, 14 November 2022